最新情報
お知らせ
2018/12/01 08:00:00
≪Lottery Results for the City Minato Facility Reservations≫
To applicants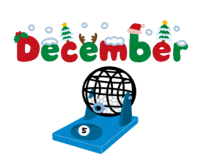 ≪Lottery Results for the City Minato Facility Reservations≫
The lotteries for City Minato Facility Reservations was held today.
If you have registered your email address in advance, results of the lottery are delivered automatically. If you do not resister your e-mail addresses, please check the lottery results on the facility Reservation system on your PCs, mobile phones, or Minato Civic Center PC terminals.
※The Groups or persons chosen by the lottery are requested to make their payment by the 10th of each month. Payments on the 11th day will be accepted only in the case the Registration Office is closed on the 10th.
Please note that for cases where payment is confirmed by the deadline, reservations will be automatically cancelled. Latest reservation status of the current facilities is available on City Minato website.
↓Click here!↓
https://web101.rsv.ws-scs.jp/minato/ekeitai/
Thank you!